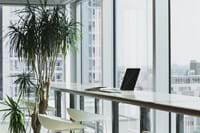 1. Statement of Commitment
Options Consulting Group recognises its moral and legal responsibility to provide a level of privacy for all employees, contractors, candidates and companies in relation to the personal data they may provide. This commitment extends to ensuring our operations do not place individual at risk of personal information disclosure unless personally authorised by the individual concerned.
2. Objectives
Options Consulting Group will:
Provide safe and secure storage of private personal information.
Provide written procedures and instructions to ensure privacy is maintained throughout the processes and systems of work.
Ensure compliance with legislative requirements and current industry standards, including the Privacy Act 1998, the private sector amendment 2000 and subsequent amendments.
Provide information to employees, contractors, candidates and companies to ensure their privacy is maintained and that they are aware of their rights under the Privacy Act.
Establish a Privacy Officer role to provide support and assistance to employees in accordance with the Privacy Act.
The Options Consulting Group Privacy Officer is: – John Gilbert Owner/Principal
3. Responsibilities
Management of Options Consulting Group is accountable for implementing this policy to ensure:
The secure provision and maintenance of personal and sensitive workplace documentation.
Training and/ or advising all employees of their rights and obligations in relation to this policy.
Advising employees of their point of contact for privacy matters and the confidentiality arrangements.Employees are to:
Advise the Privacy Officer of any concerns or requests for information directly.
Report all known or observed breaches of the Privacy Act to the management, or the Privacy Officer.
4. Application of the Policy
This policy is applicable to all Options Consulting Group operations and functions effective from the seventh day of December 2001.
5. Consultation
The organisation will consult directly with employees, contractors, candidates and companies where matters of Privacy are concerned that relate to their individual personnel files or individually identifiable information.
6. Information Collected
Options Consulting Group currently collects and holds information in relation to its employees, contractors, candidates, companies and other workplace participants. This information is required for us to provide services to you. This information includes, but is not limited to:
Contact – information that allows us to communicate with you; such as telephone number, email, personal address, social media contact details
Identity – information that allows us to identify you; such as name, date of birth, sex, nationality, languages spoken, background checks, evidence of citizenship, visa/ work permits
Professional – information that enables us to further understand your circumstance; such as educational qualifications, employment history, qualifications, skills, references, curriculum vitae, performance information, sick leave taken, salary adjustments
Financial – information needed in order for Options Consulting Group to pay a contractor or employee; such as bank details, tax file number
Other individuals – information that you provide, upon request, about an individual other than yourself; such as previous employer, referees
Options Consulting Group try not to collect sensitive informative (eg. Health information) unless necessary in assisting you with the service we provide. In such case, we will seek your consent to collect this information.
Indirect collection:
We aim to collect information directly from you, however, often your personal information can be collected through the use of Options Consulting Group's website or in response to our printed or online advertisements. Individuals may decide to provide us with their personal information via online forms or by email as they may wish to:
Ask to be added on an email list for various reasons
Register their email on our website to receive newsletters and update
Make a written online enquiry or email us through our website
Submit a resume via email, our website or one of our job boards
Information may be collected via third parties and available public sources when it is necessary for a specific purpose. We are active on a number of social networking platforms such as Twitter, Facebook, LinkedIn, Seek, Indeed, and our company's website in order to communicate with the public arena. When making contact with us via these avenues or providing us with an email address, we may collect this information which will only be used to help us communicate with you, marketing purposes or to contact you for feedback.
Use of personal information:
Assist you in finding or retaining employment
Assist in your career performance or management
Analyze the human resource industry
Advise you of our services
Develop surveys and assessments in order to enhance and inform our services
This information is collected for a variety of reasons:
To ensure that Options Consulting Group and any workplace participants are meeting their obligations under relevant legislation as well as their contract of employment
To ensure the health and safety of all workplace participants at all times when they are working for Options Consulting Group.
To allow the appropriate WorkCover and other insurance cover for all workplace participants.
To allow the assessment of job candidates against the criteria for the client brief.
Options Consulting Group in providing contracting and recruitment services to its clients, may provide some of the above information about its contractors and candidates to clients. This information will not be provided without the prior consent being obtained from the relevant workplace participants (contractor or candidate).
How information is held
Personal information is stored on our online database and sometimes on a paper based record system until it is no longer needed for any purpose. At this time, it will be destroyed provided it is lawful for us to do so.
Our electronic devices and online transactions are securely protected by the latest anti-virus software and all of our user accounts and devices are password protected. Furthermore, our server has a hardware firewall to prevent unwanted access from unauthorized sources.
Disclosure of Information:
We may use or disclose your personal information to third parties for the purposes it was collected – to our clients, to referees for suitability and screening purposes, or to share internally. If your information is disclosed, we trust these parties will protect your personal information in the same way Options Consulting Group does.
Occasionally, Options Consulting Group outsource a number of services to Contracted Service Suppliers (CSPs). Depending on their duties, some of our CSPs may see some of your personal information. Typically our CSPs would include:
Software solutions providers
I T. contractors and database designers and Internet service suppliers
Legal and other professional advisors
Insurance brokers, loss assessors and underwriters
Superannuation fund managers
We take reasonable precautions to ensure that the terms of service with our CSPs recognise we are bound by obligations to protect the privacy of your personal information and that they will not do anything that would cause us to breach those responsibilities.
Access to Personal Information
In accordance with the Privacy Act, an individual can access personal information about themselves held by us, and advise if they believe it is inaccurate, incomplete, or out of date. You can request access to your personal information that we hold by writing to the Privacy Officer, or by sending an email to [email protected]. Please be aware you will need to be in a position to verify your identity.
8. Complaints and Contact Details
Anyone who believes there has been a breach of the Privacy Policy in relation to them or require further information about the Privacy Act or privacy issues should contact the Privacy Officer. Details of the Privacy Officer have been provided to all employees.
When we receive a complaint:
We will take steps to confirm the authenticity of the complaint and the contact details provided to us to ensure that we are responding to you or to a person whom you have authorized to receive information about your complaint
Upon confirmation we will contact you within 10 working days to acknowledge the receiving of your complaint and to confirm that we are investigating your complaint in accordance with our policy
We may ask for clarification of certain parts of the complaint and for further detail to help us assist an appropriate outcome
We will consider the complaint and may make inquiries to people who can assist us to establish what has happened and why
We will require a reasonable time to respond, usually 30 working days
If the complaint can be resolved by procedures, we will suggest these to you as possible solutions
If the complaint cannot be resolved by means that we propose in our response, we will suggest that you take your complaint to any recognized external dispute resolution scheme to which we belong or to the Office of the Australian Information Commissioner.
If you would like to opt-out from receiving direct marketing emails, personal information removed from our database, access personal information or have any other general queries about this policy; please contact Options Consulting Group's Privacy Officer via:
Email: [email protected]
Telephone: +61 03 9693 9300
Post: Level 3, 20-22 Albert Road
South Melbourne VIC 3205